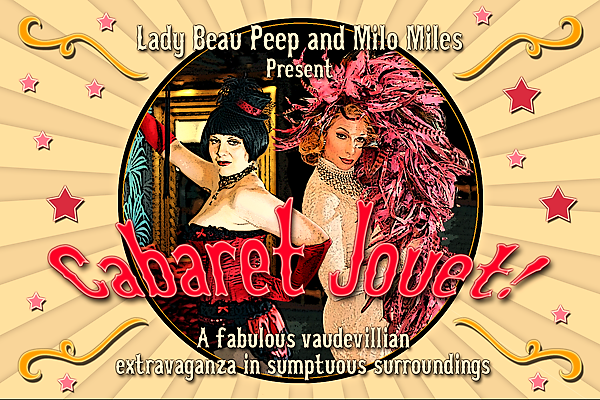 Cabaret Jouet
A delightfully effervescent cabaret escorted by critically acclaimed burlesque chanteuse Lady Beau Peep with vaudevillians Milo Miles & Allie Ho Chee at The Century, one of London's most glamorous private clubs.
An unpredictable, high-spirited show featuring some of the UK's cabaret cream. Fanciful variety with circus, comedy & specialty acts all accompanied by live music.
Lady Beau Peep and Milo Miles are overjoyed that the February show sold out to a jubilant audience, asking when the next show would be.
__________
NEW DATES COMING SOON!