MILO MILES – HOST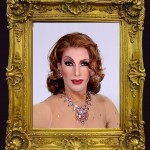 So, I've been asked to write something about myself?
Well… I'm your host and a cross between Ann-Margret, Ann Miller, Carol Channing and Cher really. Old world glamour… Ahem, enough with the old… Now, I need you to think Zizi Jeanmaire, Mitzi Gaynor and Liliane Montevecchi all rolled into one and better yet, still performing!
Imagine… 'Live in Vegas', Paris and New York, London in its Heyday when Danny La Rue had his own club and when it was de rigueur to dress for a night out on the tiles.
I'll be delivering old jokes, some new shtick and a little innuendo each week whilst I and a few of my nearest and dearest cabaret friends wile away the hours together .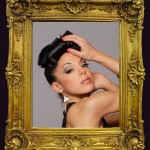 ALLIE HO CHEE – CO-HOST
Allie is a multi talented artist. From dance to stilt walking and from fire to vocals she packs it all in with a little Monroe impersonation.
She's performed alongside Tina Turner at Monaco's Sporting Club, appeared with The Blue Man Group and danced for Her Majesty The Queen at Buckingham Palace. Allie also appeared in numerous music videos including Mark Ronson and Paloma Faith and was one of the aerialists in the London 2012 Olympics. Don't believe it? Come see it for yourself!
Allie previously worked with Milo Miles on ITV, BBC 1's Let Me Entertain You, Elysium at Harvey Nichols' Prism Restaurant and Tainted Virtue at the Brickhouse and the Red Ribbon Revue at Madame Jojo's.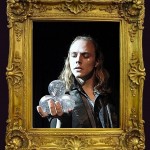 SIEGFFRIED LOEW
Siegffried Loew is an actor, magician, and Irish dancer, who has performed over the last 13 years in the best Cabarets in Paris, located in Montmartre, Champs-Elysées, Saint-Germain des Prés…
His visual cabaret magic act has been seen by more than 40 000 people there. He is now living and performing in London.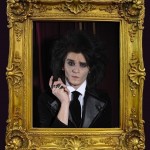 DEE RILEY
Dee is one of London's most popular stage and close up cabaret magicians.
Alternative, unique and with a rather different persona, he works across the UK and Europe and is now back at Bizu Cabaret!
His mixture of comedy and magic makes for an unmatched act!
Dee previously joined Milo Miles for Elysium at Harvey Nichols' Prism Restaurant and Tainted Virtue.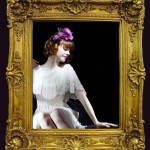 TICKETY BOO
Cute.
Comical.
Chaotic…
and always bursting with quirky character,
Tickety Boo's signature acts combine energy, charisma and charm to bring saucy storytelling to the burlesque stage in acts which delight and engage her audiences.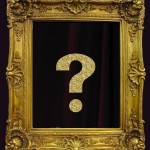 MYSTERY ARTIST
Perhaps, maybe, perchance one of our favourite cabaret friends or a new talent recently discovered, or better yet, an established entertainer that everyone always loves.
Whoever it shall be, you'll never really know until they are actually on stage performing whatever it is that they do! Conceivably one of many…