POLLY FEY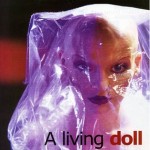 is a model, performer, punk-rock singer and the Grand Hostess of Tainted Virtue. Dipping her twinkly, very high-heeled shoes into London's Clubland, Polly Fey -bald, pierced, tattooed & tiny- soon found herself gracing the covers/pages of many magazines followed by advertising billboards for international labels and then came the land of fashion….Paris, Pierre et Gilles muse, a grand adventure!… Many years, many countries photographers and clubs later, the adventures continue…Polly is still modelling, travelling, singing, & generally misbehaving in her own particular fashion! Polly & Milo Miles worked together on many of the elaborate production shows staged weekly at the iconic Heaven Night Club in London.

ABIGAIL COLLINS – Guest Star!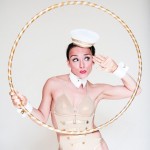 After expelling herself from The Royal Ballet School, pint-sized comedy powerhouse Abigail Collins has become one of the leading lights on the London Cabaret circuit. Whether dancing Swan Lake on traffic cones as her Russian diva Katinka, or hooping up a storm as Angel Rodriguez, Brooklyn's answer to Beyoncé, Abigail's work is skillful, sexy and very, very silly. The physique of an athlete and the mouth of Joan Rivers – what's not to love?!
"The hilarious and flexible Abigail Collins" The Stage, "An absolute star" Angus Mackechnie, Royal National Theatre, "Hilarious… beat perfect comic delivery" The Erotic Review
www.abigailcollins.moonfruit.com Photography by Mat Ricardo
ALLIE HO CHEE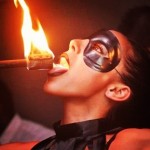 is a dancer/singer/actress/aerialist/stilt walker/fire artist and also works as a Marilyn Monroe Impersonator singing with swing bands and compering corporate shows in character. She has performed alongside Tina Turner at Monaco's famous Sporting Club – a gala performance hosted by Jonathan Ross, appeared with The Blue Man Group and danced at Buckingham Palace for Her Majesty The Queen and Prince Phillip. Other credits include performing in the CBBC series 'Planet Ajay' and BBC1's 'The Magicians' hosted by Lenny Henry and was choreographer's assistant on BBC's 'So You Think You Can Dance'. Allie also performed as an aerialist in the Opening Ceremony of London's 2012 Olympics. Allie previously worked with Milo Miles on ITV, Juliet & Romea, BBC Two's Let Me Entertain You and the TRRR Hollywood Cabaret show.

THE GATSBY GILRS (formerly Café De Paris Girls) – Guest Stars!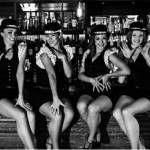 They dance, they sing, the sure do swing! Taking you back to a world of sophistication and glamour, The Cafe de Paris Girls will rekindle you with the classics of the 20's and 30's. Delighting your senses with the fun and frolics of the speakeasy come and join us for some toe tappin' fun! www.thegatsbygirls.co.uk

CHARLLY (Anna Serena Bindra)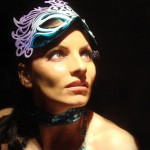 a multi-skilled performance artist, fuses dance, aerial, acting and fire artistry to create beautifully captivating, vibrant performances for theatres, clubs, and live events. Entertaining audiences around the globe, she performs, choreographs and creates solo and group shows, has appeared on television and in films, including a movie with one of her favorite actors, Johnny Depp. As part of the Mary Poppins professional aerial team at the London Olympic Opening Ceremony she achieved her largest audience yet! Performing since childhood you could say the stage is definitely in her blood. Petite, passionate and powerful, she would say… "Though my body may give up on performing one day…my heart will not" www.charlly.com

CHIARA CASTANIA – Guest star!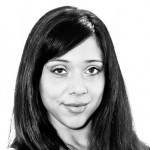 Chiara is an all-round performing artist who took up ballet from the early age of 5. After winning scholarships at both A.L.R.A. in SW London and Bodyworks Dance Studios in Cambridge; she succeeded in acquiring a succession of leading roles with a variety of major cruise companies; P&Os' 'Oriana' and Cunards' 'QE2' were two famous ships she worked on. Her credits have also reached TV with her last role on Sky TVs' 'Dream Team X' series and is currently awaiting to start a BBC children's series. She has recently workedg with Qdos in some of their successful productions currently touring the UK and has been performing her solo headliner acts onboard cruise lines such as Celebrity and NCL.

DEE RILEY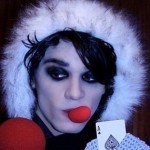 an Alternative Magician, the word Alternative used in respect to his image, unique and rather different persona. Dee is a London cabaret magician, who performs both stage and close up magic all over London, places like Madame JoJo's and The Cafe de Paris.
Dee has also been lucky enough to have had the pop singer Katy Perry flirt with him, as he performed for her, at her private London party. Dee previously worked with Milo Miles on Elysium. www.DeeRiley.co.uk

EMILY FORD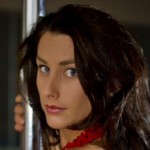 a cheeky little Tasmanian Devil quickly developed an addiction to spinning around, killer heels and sparkly hot pants 5 years ago. Seeing no other choice but to check herself into the nearest pole dance studio for intensive treatment, they turned Emily into a pole dance artist and athlete. She has since had the privilege of dancing with some of the world's finest pole performers including world champion Felix Cane, Australian champion Allegra King and UK champion NiCo Modestine. In Tainted Virtue, Emily will turn up the heat and ignite the stage with her feminine wiles, performing strong and sultry dance numbers with alluring gymnastics leaving you breathless and begging for more. www.contourspole.co.uk

JAMES PRITCHARD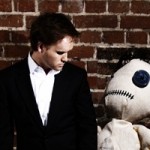 has entertained royalty, celebrities and politicians, and is regularly hired by FTSE 100 companies. He has performed in West End theatres and is a regular on London's cabaret and comedy circuit. He has appeared on prime time television programmes, such as BBC 2's hit series The Restaurant. James's magic provides a fast-paced blend of comedy and danger and has been compared to foie gras – sophisticated, but sick and just plain wrong! He is the founder of www.legerdemainMagic.co.uk

JOLIE PAPILLON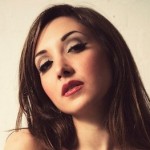 Hailing from Italy, this dark and demure creature has all the sophistication of the iconic Sophie Loren charged with the full figure and sexual innocence of Marilyn Monroe, with one flap of her wings and with one deft movement from her professionally trained body; be prepared to feel the tremors as you are mesmerised by her silky sensuality. Jolie Papillon is a professionally trained dancer who embodies the very essence of vintage theatre Burlesque. If chique and sophisticated makes your mouth water then this Burlesque Idol 2011 Winner will leave you full of desire for more amore mio. Having worked the Burlesque scene in Italy Jolie is no stranger to entertaining the stylish and trendy. Jolie previously worked with Milo Miles on Juliet & Romea, Spartacus, 28052011, Elysium and two TRRR shows. www.joliepapillon.co.uk

MILO MILES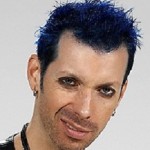 is… Ah… Do I really need to go through this again? If you reached my website then everything is here! Xx

OLIVER MEECH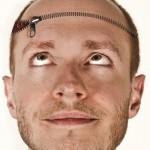 studied Psychology at Oxford University, Creativity at top ad agencies and trickery at The Magic Circle. He fuses all three to produce magic that "could rival Derren Brown" (Theatre Wales). His performances have been recommended by Metro and Time Out and his clients and venues include Harvey Nichols, The City of London and LOCOG (London Organising Committee for the Olympic Games). He's also taken two hit shows to the Edinburgh Fringe (**** LoveFringe, "fascinated" Fest). Oliver lives in London with his wife and pet toad. Oliver previously worked with Milo Miles on Elysium. www.olivermeech.co.uk

TERESA CALLAN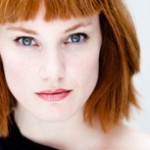 aerialist and physical performer, has performed for the 2010 and 2012 Olympic Ceremonies in Canada and the UK, the London Boat show and World Skills 2011 at the O2 arena. Television circus artist credits include Will Young's Music Video "Jealousy", and BBC arts and entertainment promotion…"a fast moving circus performance with passion for movement", World Skills, UK 2011. Teresa previously worked with Milo Miles on Juliet & Romea and Spartacus. www.teresacallan.co.uk