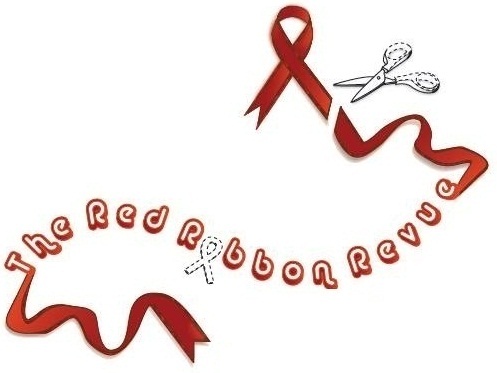 The Red Ribbon Revue
Raising funds for World AIDS Day
A few years ago I noticed that nothing big was happening in London for World AIDS Day and I wanted to change that. It's odd how complacent we've all become about HIV & AIDS. As a gay man and artist I've either had friends or known friends affected by this plague. When speaking to 'straight' people you suddenly realise how many are still practicing unsafe sex, which is alarming. Most gay men know the consequences and have been educated. It's interesting that the response to why aren't they wearing condoms is "we're not worried about getting pregnant". What about STIs and HIV and maybe even dying? If someone has never been tested how do they know their status? How do you really know your partner's status, their last partner's, your last partner's and so on?
I find it interesting that the media focuses on Gay Porn and not on loving relationships. That focus seems to be on the minority of gay videos that present 'bare back sex', when the majority of straight porn focuses on sex without condoms. Rather hypocritical to say the least. I'm so sick and tired of seeing the bloody Pink Ribbon everywhere. Yes, I know it's important, but a shame that everyone seems to have forgotten the first ribbon, the Red Ribbon. The idea of the ribbon was that it would be something cheap to 'remember' by. You could cut up any old piece of red ribbon (commonly the cheapest), use a safety pin and, voila!
In 2007 I decided to do something to raise some funds and more importantly, awareness. I wanted to do a show but thought about it too late and so taught a special dance class at Pineapple studios in London. That year WAD fell on a Saturday, which was perfect as, my busiest class at Pineapple also fell on that day. I raised just under £500, not bad for a dance class! This is where it all started and we have so far raised over £7,000 for charity!
My goal is to be the largest WAD event in the UK, perhaps Europe and to raise not only millions of pounds for research and care but also more awareness than ever for this forgotten disease.
If you believe in the same cause, want to support us with our next show or have thoughts on how to make it bigger and better please contact us, we always welcome new ideas!
Milo Miles